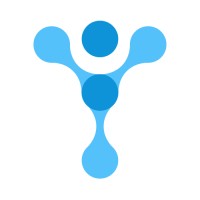 Lokyata enables lending decision for financial institutions via BankAnalyze
Lokyata enables lending decision for financial institutions via BankAnalyze
By Edlyn Cardoza
Today
APIs
BankAnalysis
Credit decisions
Lokyata, a company focused on delivering products that digitize, automate and scale lender credit decisionsreleased its latest enhancements for BankAnalyze, a real-time automated credit decision tool that allows lenders to instantly review a bank statement and make an "approve", "reject" or "manual review" decision.

BankAnalyze helps financial institutions, auto finance companies, and consumer lenders easily configure automatic funding and decline rules, reducing the time and cost of managing loan decisions. Lokyata's latest updates include improved functionality for tagging, updating, and forming self-service transaction categories that significantly streamline user processes.
Because it leverages open application programming interface (API) technology, BankAnalyze can operate either as a standalone feature or as an integrated FinTech solution to extend the value of loan origination systems (LOS ) existing lenders by providing customer-authorized bank statement analysis, including average monthly net income; The minimum balance; Average monthly loan payments; and Notifications of Insufficient Funds (NSF). Financial institutions can then develop a corresponding points system and automate the approval process based on this system.
Additionally, business rule settings in BankAnalyze now allow lenders to create their underwriting criteria to support automated decision-making and address inaccuracies often found in aggregators' category tags, which can greatly affect summaries. , calculations and crucial scores. These are then immediately recalculated, automatically reflecting tag changes.
"BankAnalyze is a next-generation tool designed to modernize the way lenders manage decision-making," said Steve Bireley, CTO at Lokyata. "By giving lenders direct access to real-time borrower account information and the ability to design their own rules engines and decision trees, we are bringing a level of intelligent automation and process improvement that also benefits both lenders and borrowers."
Previous post
BharatPe launches gold loan for partner traders
Read more
next article
Encompass Corporation Raises £25M in Funding to Accelerate Global Growth
Read more