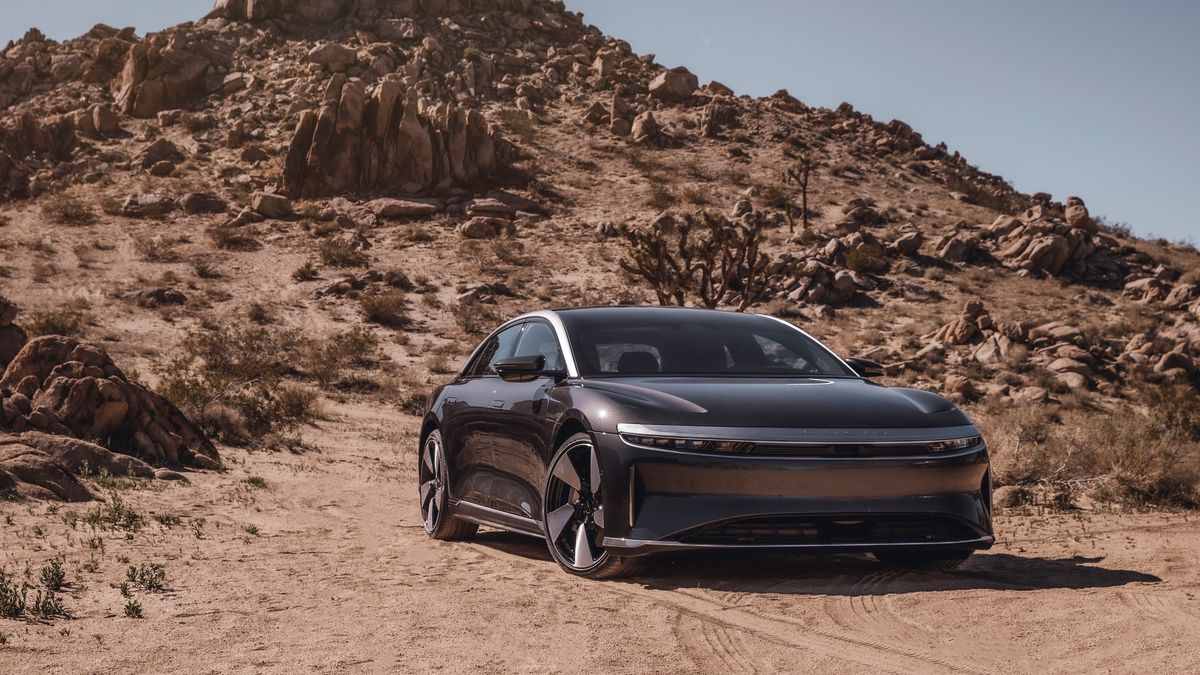 Lucid announces financial services offering leasing and loan options to buyers
Lucid has partnered with Bank of America to offer Lucid Financial Services, an all-digital platform that allows customers to purchase, lease and finance a new Lucid Air from the comfort of their own home. The service promises "flexible, fast and easy online financing" giving Lucid customers the chance to lease their vehicles for the first time.
The platform will allow buyers to electronically complete and sign their finance contract online with a dedicated concierge service offering personalized support during the application process. The first to experience the benefits of the new service will be US Air Grand Touring customers before it becomes available to Touring and Pure buyers later this year.
The 1,050 horsepower Lucid Air Grand Touring Performance will be among the first vehicles covered by Lucid Financial Services.
Purchase leases and loans
The service will allow Lucid customers to sign 24, 36 or 48 month leases or alternatively take out loans of different durations depending on down payment and credit. Bank of America promises to provide Air owners with competitive financing rates while Lucid says the service will allow the company to continue to build direct relationships with its customers while providing transparency from day one of the financing process. 'purchase.
Citing JD Power's 2021 U.S. Sales Satisfaction Index, Lucid's press release indicates that satisfaction is higher among people who purchased their vehicles online rather than at physical dealerships. This was true in both the premium and mainstream automotive segments.
In support, reports from Bank of America indicate that customer auto finance inquiries initiated online grew 21% in 2020 and an additional 18% in 2021 to a total of 77% over in-person inquiries. . Lucid offering customers the ability to initiate financing deals online according to their preferences is another step towards longevity in a hostile and expensive market.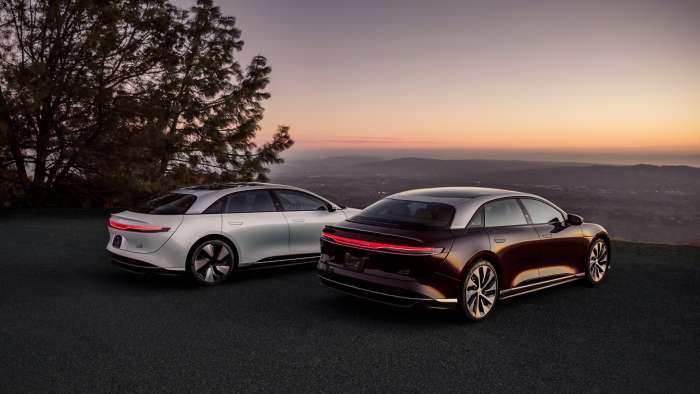 "Lucid Air customers have requested flexible financing options including lease and loan purchase, with many preferring a 100% digital experience. Lucid Financial Services is about providing a best-in-class financial journey, from online application to e-signature, with full transparency of terms and flexible purchasing options.Our goal is to transform vehicle financing by introducing new processes that allow our customers to experience luxury and Lucid Electric Vehicle Technology – Amira Aly, Lucid Chief Financial Officer
Lucid Studios
Lucid will of course continue to expand its network of studios to allow customers to get closer to Lucid Air and sample its materials and configurations using its innovative VR buck. Lucid recently opened its first European studio in Munich with more expected to follow this year.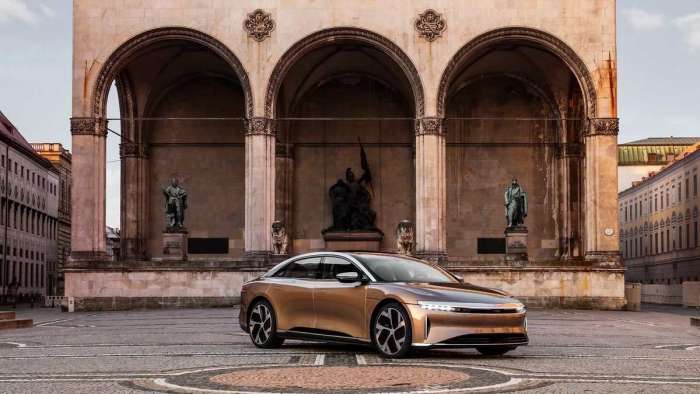 Lucid will build a handful of Air Dream Editions for the European market in addition to the sold-out 520-car Launch Edition.
Like all other aspects of its operations, Lucid says Lucid Financial Services will adapt to any changes in its landscape and continuously develop and evaluate new offerings to enable more people to own one of its record-breaking electric vehicles.
Pictures by Lucid Engines authorized by DC BY 2.0.
James Walker is an automotive journalist at Torque News focusing on Lucid Motors. If he has wheels, he's interested and he can't wait to see what kind of cars the EV revolution will bring us. Whether it's fast, slow, new or old, James wants to take a look and share it in print and video, ideally with some twisty roads involved. You can connect with James at Twitter, instagramand LinkedIn.