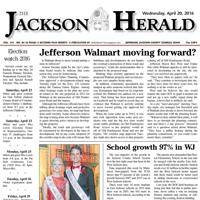 Nicholson secures loan and grant for sprinkler system | News
The Town of Nicholson is getting a $58,000 Community Facilities Direct Loan and a $50,000 Community Facilities Grant to install a fire protection sprinkler system at its town hall and community center.
The United States Department of Agriculture (USDA) recently announced that USDA Rural Development is investing $13 million to improve access to health care and public safety for people living in 22 rural communities in Georgia.
"These loans and grants are not just investments for facilities and services that are vital to all communities, such as health care facilities and first responder vehicles and equipment," Taylor said, "they represent an investment in prosperity and opportunity in rural Georgia".
More than 100 types of projects are eligible for community facilities funding. Eligible applicants include municipalities, public agencies, non-profit organizations, and federally recognized Native American tribes.
Interested parties in Georgia should contact the Community Programs Division at (706) 546-2171 for additional information on additional funding, application procedures and eligibility. Also see the Community Facilities Direct Loans Program Guide for Applicants (PDF, 669 KB) for a detailed overview of the application process.