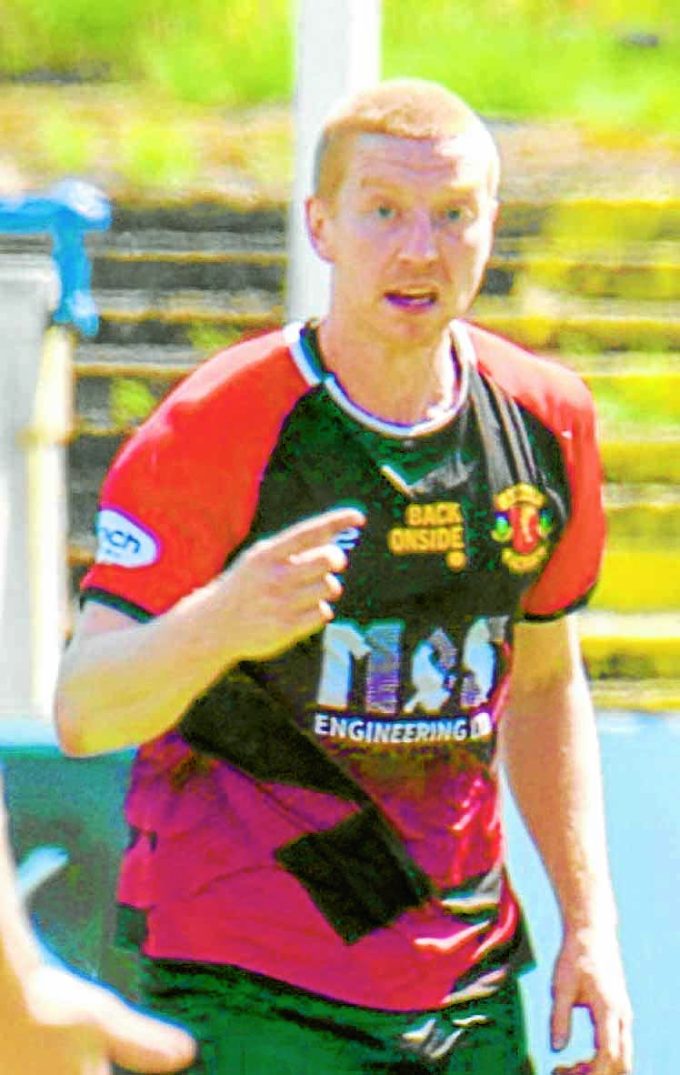 Testimony time for Annan star Swings
TEN years at a club doesn't happen very often, especially these days, but for the Annan mainstay, there's nowhere else he'd rather be.
Swinglehurst said: "After a few years I knew I loved it at Galabank.
"I never wanted to leave or run after the money. If I wanted money, I would have left.
"Ten years in Annan is something I can be proud of and show my children, so I'm delighted."
The defender has been a constant presence for the Black and Golds since arriving on loan from Carlisle United in January 2012, playing on the former grass pitch. Manager Harry Cairney made his contract permanent in May of the same year after being impressed with the 19-year-old.
His career at Annan took him back and forth across Scotland.
He was part of the side that beat Rangers at Ibrox and recently local rivals Queen of the South at Palmerston in a win he says is among the best games of his career. He also won the Supporters Player of the Year award in 2018.
He was colossal at the back for Annan, known to fans for never being afraid of a tackle and ready to put his body into play to stop a goal.
The defender was also involved in four play-off campaigns during his time at Galabank, coming closest at the end of last season.
He added: "If I'm being honest, I think we should have gone up last year, we'll have to dig deep and start over."
Kenny Miller and Jim Thomson are among the names appearing for Back Onside, while former Galabank favorites Smart Osadolar, Sean O'Connor and Kenny McKay are just three of those who will don the black and gold jersey.
The teams are as follows:
Annan Legends:
Coaches – Kevin Proudfoot and Harry Cairney
Alex Mitchell, Craig Summersgill, Steven Black, Cammy Clark, Steven Swinglehurst, Scott Hooper, Kevin Rutkiewicz, Darren Barr, Steven Sloan, Chris Jardine, Jack Steele, Graeme Ramage, Stuart McColm, Craig Bourner, Kenny McKay, Sean O'Connor, Tommy Muir, Smart Osadolor, Andy Aitken
Back backwards:
Managers – Owen Moxon and Bobby McCartney
Jon Connolly, Jim Thomson, Colin McMenamin, Rico Quitongo, James Keatings, Derek Lyle, Jordan Young, Gary Fraser, Andrew Barnsley, Kyle Fleming, Kyle Chrystal, Alan Cook, Andy Munro, David Cox, Kenny Miller
Kick-off at Galabank on Sunday is at 2 p.m. Tickets are cash on the day, priced at £10 adults and £5 concession.